Familiar flair ... in the Allgäu Hotel Tanneck
From a pension to a spa hotel in Fischen
Allgäu & wellbeing, that definitely goes together in the 4-star Allgäu Hotel Tanneck in Fischen. We, the Fischer-Schwegler Family and our 40 courteous Tanneck employees are sincerely here for you – just as if you were our guest at home.  After all, you should experience at least as much wellbeing as at home ... and be pampered from head to toe!
"I always knew I would take over the Allgäu Hotel Tanneck one day" – Patricia Fischer-Schwegler
"It was my grandparents, Ludwig and Rosl Schwegler, who built the Pension 'Haus Tanneck' in 1935 – in an absolutely unobstructed dream location above Fischen in Allgäu. My parents, Hannelore and Herbert Schwegler, ran the hotel for 40 years, from 196 to 2006. I couldn't imagine doing anything else but taking over this wonder hotel one day. Thankfully, my husband also loves being a host ... and is an excellent wine connoisseur. We have been running the Allgäu Hotel Tanneck successfully together since 2006."
We're looking forward to making your vacation in the Allgäu region unforgettable. 
See you soon in the Allgäu Hotel Tanneck in Fischen!
Patricia Fischer-Schwegler and Thomas Fischer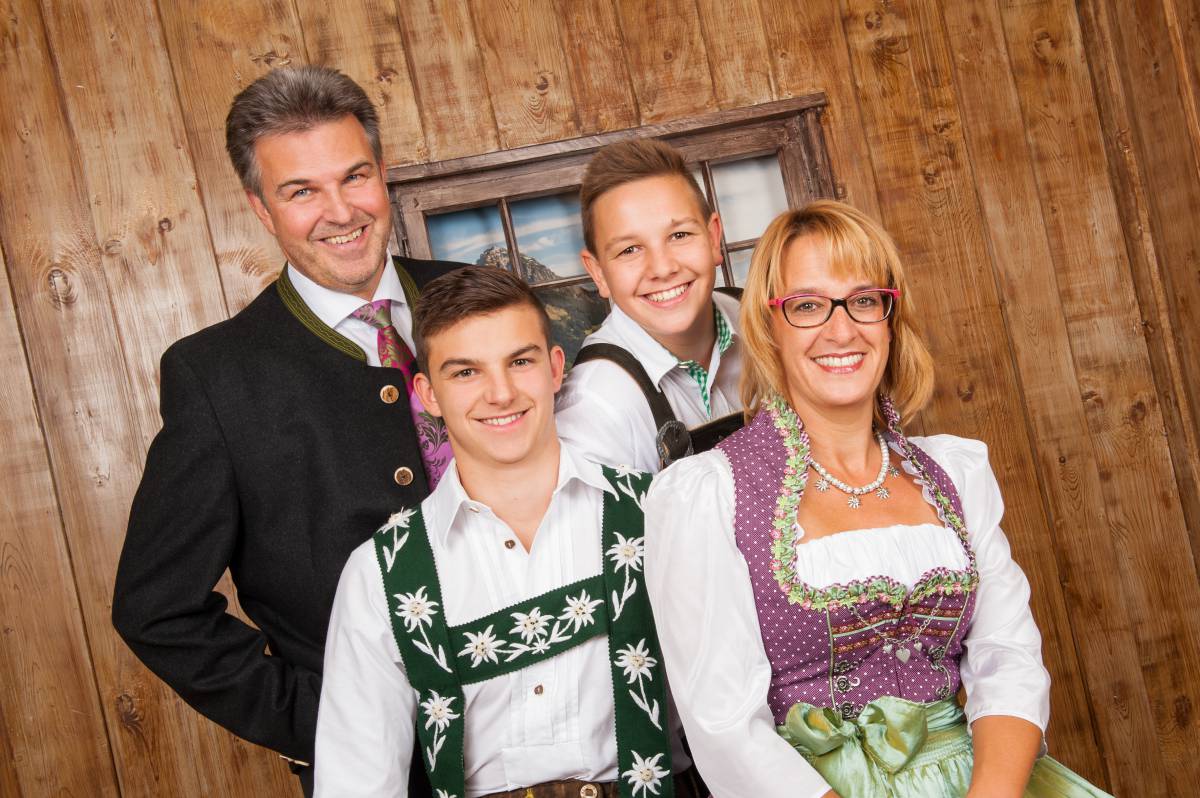 The Chronic of the Allgäu Hotel Tanneck – from a pension to a 4-star Hotel in Allgäu

1935: Ludwig and Rosa Schwegler build the "Pension Haus Tanneck".
Grandma Rosa comes from a hotelier's family (Pension Steidle) in Fischen. Grandpa Ludwig is an innkeeper and an enthusiastic hiker and ski jumper.
(Find out more about him at the Skiclub Fischen, founded in 1922 ...)
They build a ski jump on the "Stinesser" slope directly underneath the Tanneck.

1944: Ludwig Schwegler falls in the war. His wife is left with three small children.
(2 daughters later die, one at 7, the other at 18 years of age. Herbert, her son, survives.)
Rosa takes on the challenge of running the hotel on her own.

1947: First large addition (more rooms)

1963: Indoor pool is built (the first in the Allgäu region!). The room wing is expanded to 70 beds

1966: Herbert Schwegler takes over the hotel

1967: Herbert & Hannelore Schwegler marry. (The bride is from Lake Constance)

1968: Addition of a third story. (For a total of 107 beds) and an expansion to the valley side – Rooms are enlarged and even the restaurant "grows".
Patricia Schwegler is born

1972: Tennis court is built

1977: 2nd indoor pool: Panorama pool & spa and bath department

1979: Addition to the southwest side: new reception area, ski cellar, meeting room

1992: Alpine terrace and Southwest terrace are rebuilt

1999: Patricia & Thomas Fischer marry

1999: Sauna village on the valley side is built, spa/cosmetic treatment rooms are relocated
2000: Son Florian is born

2002: Son Dominik is born

2005: Room renovations and an expansion to 120 beds

2006: The third generation takes over: Thomas and Patricia Fischer
Energetic optimization: thermal insultation – facade insulation aroung the entire hotel with more than 1,600 m²,  new color scheme for the facade, renovation of the Alpin-Sicht Bar, room renovations

2008: The Milchwell® is born, spa offering is enhanced, first themed rooms.

2009: Addition of the barn sauna to the sauna, room renovations, kitchen upgrade

2010: Wellness Aphrodite Award, more themed rooms
Reception area renovation

2011: Expansion and redesign of the Restaurant, Alpine terrace
New construction: Valley terrace "Loggia" and relaxation area "Traumraum" with a barefoot path,
Energetic optimization: installation of the first block-type thermal power station (15 KW) with a changeover of the complete energy needs from oil to gas. Heat recovery
Father Herbert dies.

2012: 2 Milchwell® rooms are built.
Energetic optimization: roof restoration

2013: Elevator renovation, Redesign of the "Tanneckstube", room renovations
Energetic optimization: 2nd block-type thermal power station (15 Kw)

2014: New Infinity pool with a rooftop lounge and saltwater pool, Salzstadl, 12 rooms
Energetic optimization: completely new filtering technique, ventilation with heat recovery

2015: Demolition of the tennis court – New construction of the alpine park with sensory path and pond, drinks buffet
Energetic optimization: roof restoration
Founding generation
Rosl and Ludwig Schwegler from 1935 to 1966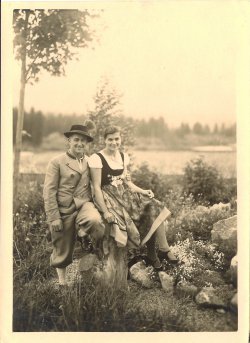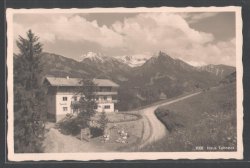 2nd Generation

Hannelore and Herbert Schwegler from 1966 to 2006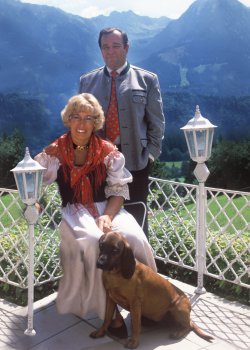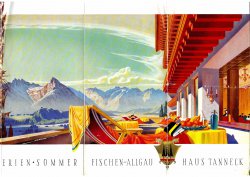 3rd Generation
Patricia and Thomas Fischer since 2006